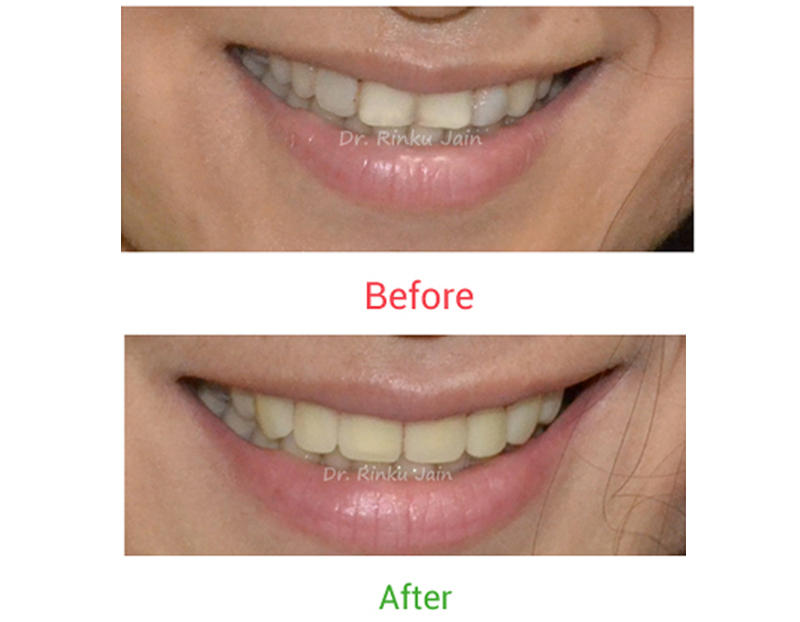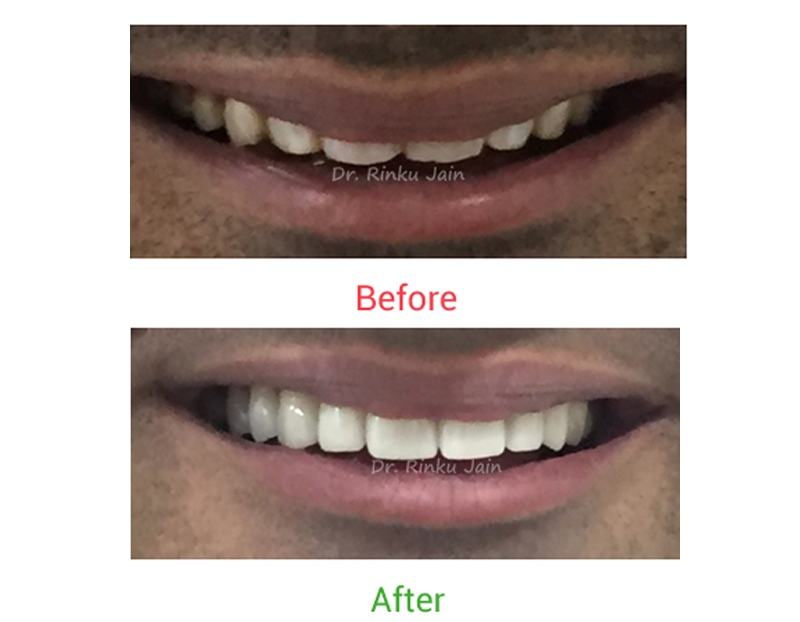 Sparsh Digital Smile Designing
Sparsh Digital Smile Designing is state of the art treatment where digitally your future smile and looks are presented to you even before the treatment starts. This is the most precise way to look the best according to your feature and face profile. This along with precision Dentistry is only available at Sparsh. It not only gives you more natural, and beautiful appearance but also enhances functional efficiency, eventually slowing down the aging process.
At Sparsh Speciality Dentistry Get the Celeb Smile which you can witness in you even before the beginning of this state of the art Aesthetic Procedure.
Read More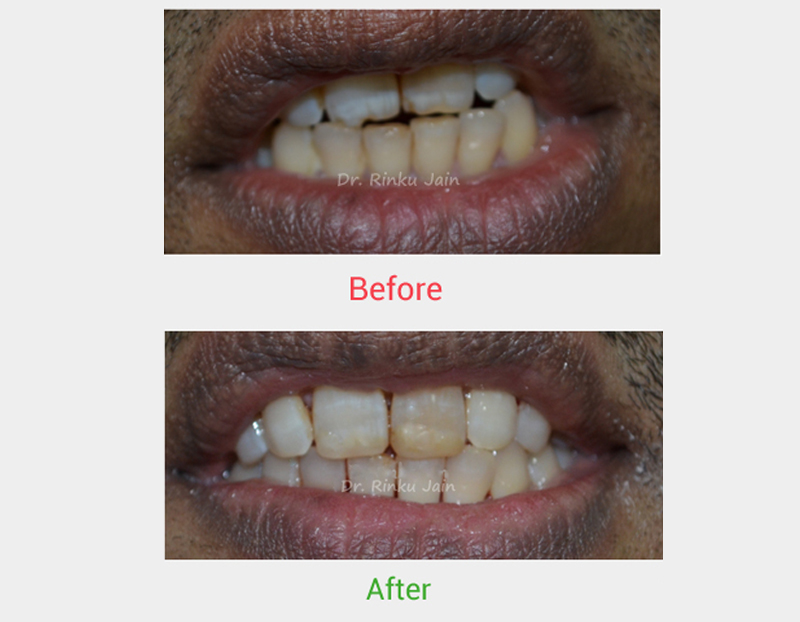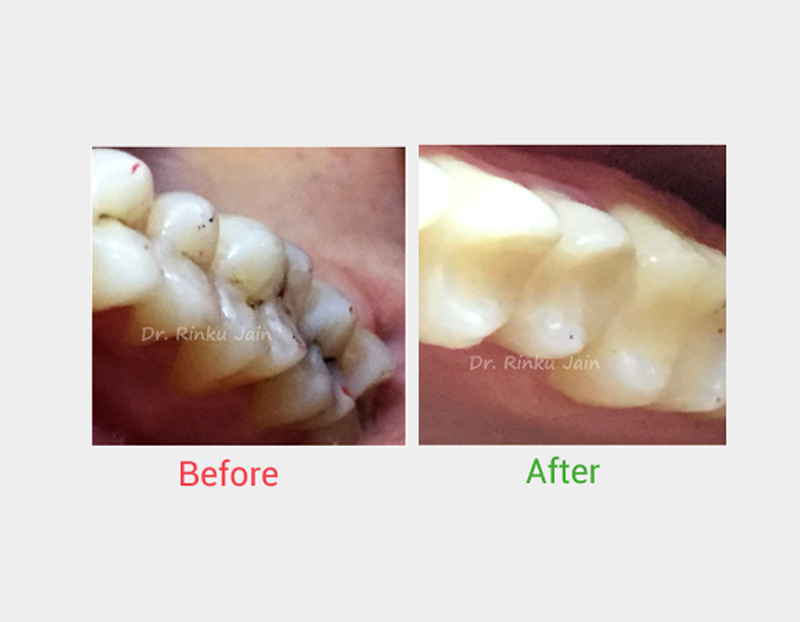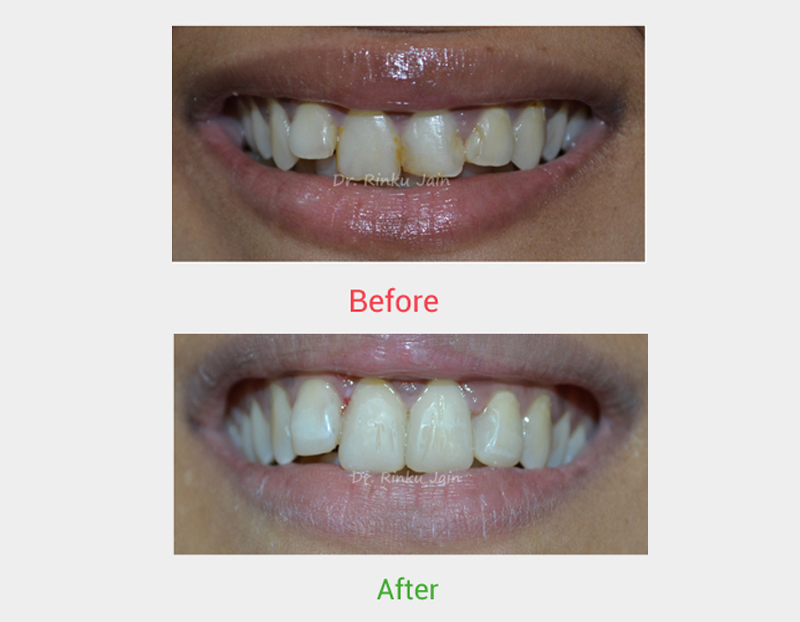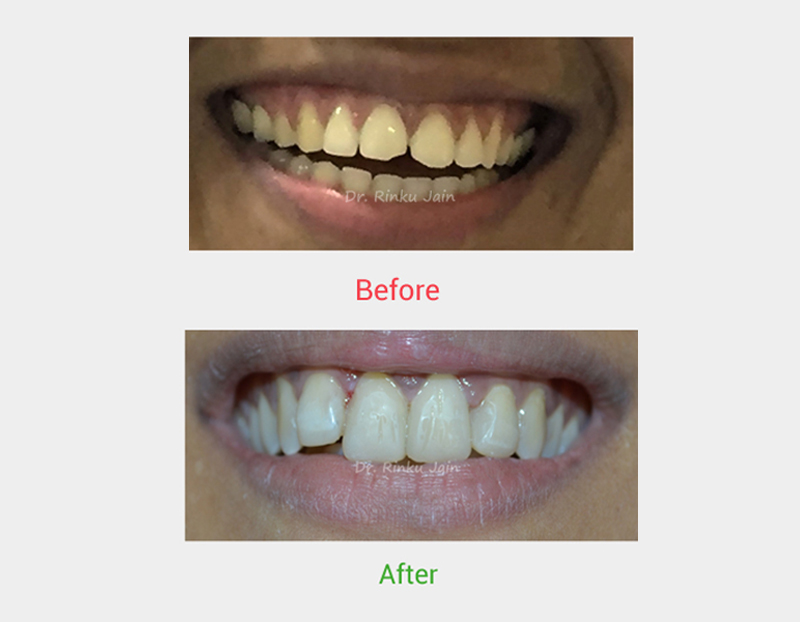 Biomimetic Dentistry
Biomimetic Dentistry means tooth conserving dentistry to restore damaged, broken & decayed teeth to its original strength, function and aesthetics. It's the most conservative and aesthetic approach. Teeth restored with these treatment methods are less likely to need crowns, root canal treatments and potential extractions preserving what nature has provided creating more pleasant experience for patients making the functions of the teeth better
Why Sparsh Specialty Dentistry Different from Standard Dental Practice?
Sparsh Biomimetic Dentistry: Conservative & Restorative
In a Damaged and decayed tooth more importance is given to filling material and not on preserving the remaining healthy tooth structure & its function which in turn gets prone to fractures, because of the stiff materials used in regular root canal treatments in order to place the cap the tooth is cut 360 degrees which leads to further weakening of tooth structure .
Advantages
Conservation of blood supply to the tooth
Repairs or elimination of cracks & tooth fractures
Saving maximum amounts of tooth structure
Strengthening of tooth structure
Delaying the re-treatment cycle
Preserving the tooth & strengthening by splinting in cases of big cavities(no caps required)
Read More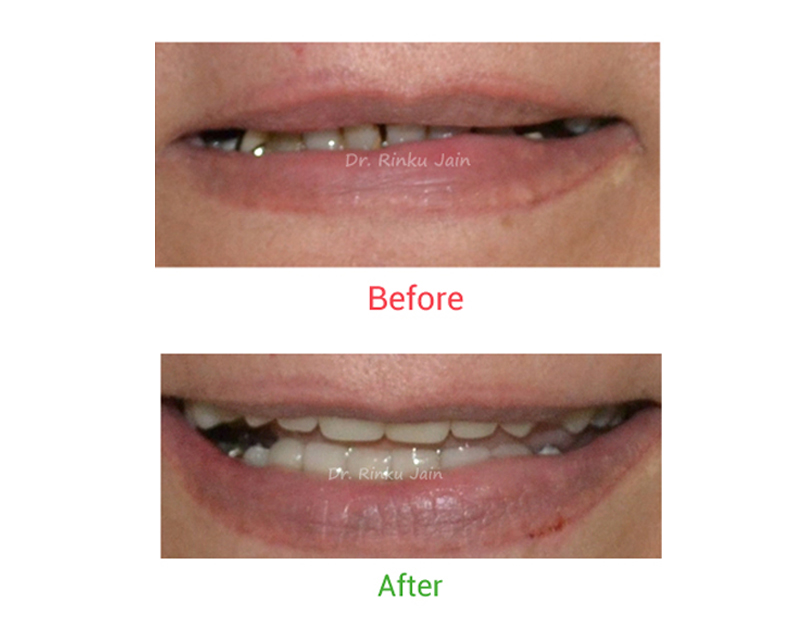 Advance Full Mouth Restoration
The healthy functioning of the human dentition depends on teeth, gums, jawbone, facia lMuscles, tongue, cheeks, lips, jaw joint all working together in harmony.
When all components do not work together in balance, oral health becomes compromised leading to teeth attritions, cracks and fracture of teeth, headaches neck aches, jaw muscle soreness, reduction in vertical facial height, which can disease the day today work life balance and ultimately speeding up the aging process. Sparsh Clinics approach with Restorative Dentistry refers to the set of procedures designed to replace
Missing teeth
Repair damaged or cracked teeth
Correct improperly seated jaw joints and faulty bites
Address jawbone and gum damage
Replace worn-out dental work
Treat diseases of the mouth
Each of these restorative procedures may be performed independently, but when multiple oral health problems exist, full mouth restoration may be advised which is any combination of the following
Read More




Sparsh Dental Implants Centre : "Teeth in a day"
Sparsh Speciality Dentistry is one of the few Implant centers in the country to bring to you "Teeth in a day" concept for missing teeth, immediately after tooth extraction and also if there is insufficient bone . These compromised cases, which would otherwise need extensive multiple surgeries and grafting procedures, are now treated conservatively and successfully.
Loose mobile and decayed teeth are extracted; implants are placed and immediately loaded with a temporary restoration, all in a day! You walk out of our dental office with a full set of teeth. A final definitive prosthesis is made after 3-4 months.
Now no more sufferings with your removable dentures and hassles of food lodgment and irritation because of those troublesome dentures which keep moving, and force you to have only soft food, hampers your speech and loss of support of the facial muscles and get rid of those embarrassing moments of dentures falling off.
With Sparsh's state of the art Dental Implants treatment now you can get that normal life back of your Youth and also EAT WHAT YOU WANT
SPARSH PRECISION DENTISTRY : MICROENDODONTICS
Microendodontics(Root canal Under Microscope) & Other Treatments with Microscope : Precise treatments in dentistry requires an accurate magnified field of vision. High-quality Root Canal Treatments and other surgeries are the basis for long-term functional and biological success of tooth restoration ensuring that patients remain free of pain and get precision without damage to healthy tooth structure. State-of-the-art equipments and thorough clinical know-how are vitally important to reach this goal.
Traditional work without magnifications often leads to missing root canals,Missing minor cracks and fractures of tooth which could be also missed by X-ray and human eye . This could lead to inadequate treatment and aggravation of pain and retreatment repeatedly & eventually leading to loss of tooth.
Sparsh's MICROSCOPIC DENTISTRY brings you the revolutionary science of utmost Precision in Dentistry, trial & error methods of treatments & retreatment's are overcome by the use of High end Dental Microscope and advanced Materials & Methods.
NOW have the privilege of more accuracy and precision in your Dental treatments.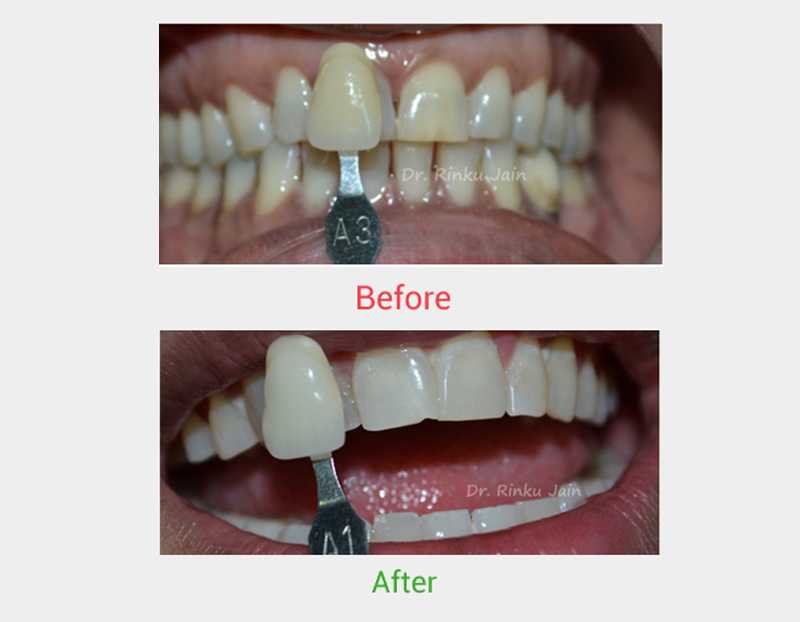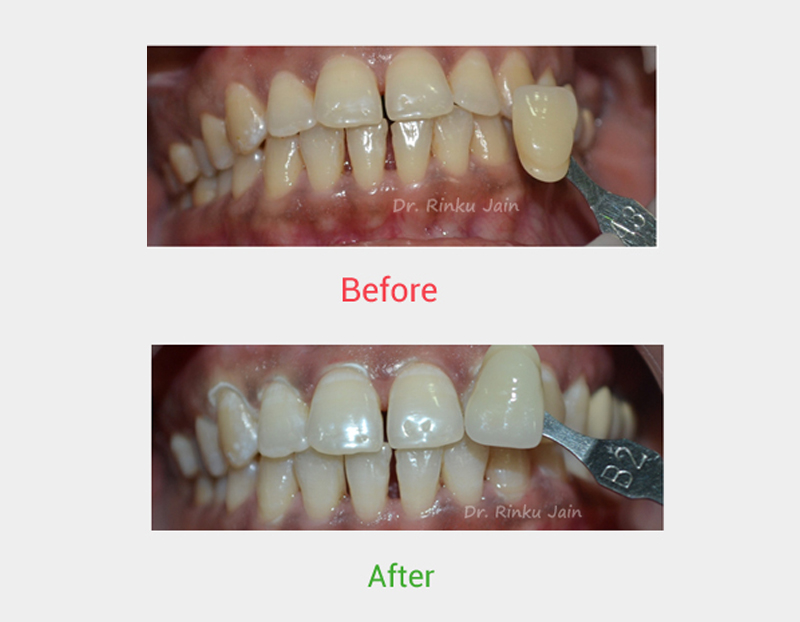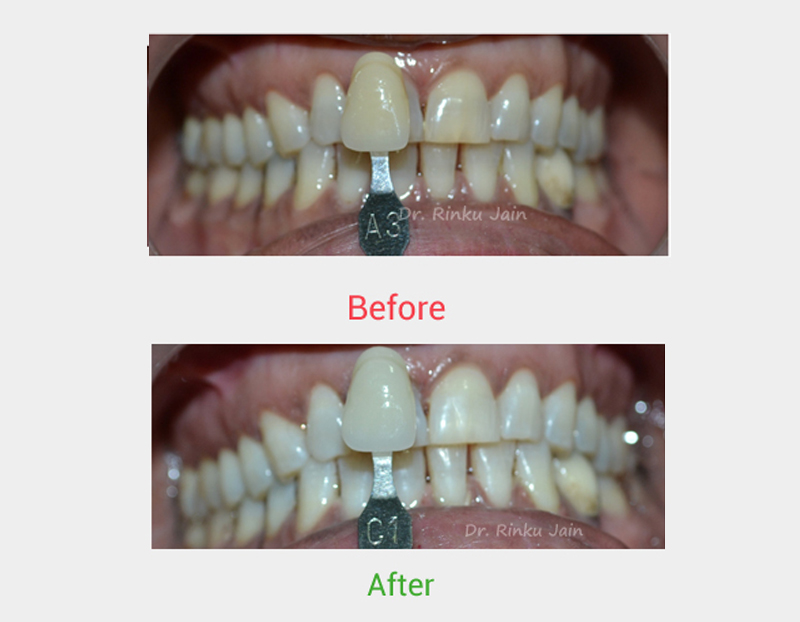 INSTANT TOOTH WHITENING
Brilliant shinny white teeth are always a hallmark of Good Face Value.
45-60 minutes is all it takes to transform your stained , dull and yellowish teeth to a dazzling brilliant white appearance. Dazzling shiny teeth are the major contributor to our face and entire appearance. Sparsh Brilliant white teeth treatment just in few Minutes is one of the most talked about in the world & what more it's a sure Guaranteed Long lasting effect.










INVISIBLE BRACES
At Sparsh we offer the most advanced treatments in orthodontics to ensure we offer you the best result possible
Wearing braces has never been so convenient and comfortable. Recent advances in material technology, orthodontic treatments can be completed in a very short span of time, without anyone knowing about it. Gone are the days of ugly metal braces which had to be worn for years.
WHAT ARE INVISBLE BRACES?
Invisible braces or clear aligners are wafer-thin, transparent aligners that fit snugly on your teeth and gently move them in place to give you a perfect smile. They offer you all the benefits of conventional orthodontics without the inconvenience of having to wear brackets and wires.
We offer Invisalign, clear path, metal braces and clear braces
THE SPARSH ADVANTAGE
We believe that given the considerable amount of time you are investing in such treatments, it is essential you are in the right hands from the beginning
We offer Invisalign, clear path, metal braces and clear braces
ANTIAGING DENTISTRY
Aging is a complex process in which cells become progressively damaged over time and finally die. The teeth support the lower third of the face and overtime this support begins to collapse. Teeth serve as the foundation for the rest of the face.
Getting the teeth fixed with smile lift restores harmony to the face. New stem cells and adjunctive treatments potentially slow down or reverse this process. Each one will have specific needs as per their age and changes which have occurred as a result of the aging process.
Apart from enhancing your facial appearance by giving you the best possible smile and tissue support with your dental intraoral treatment, Sparsh Clinic provides the latest Stem Cell activation treatments and procedures like Botox and dermal fillers we can enhance your youthful appearance, to rejuvenate your entire facial and intraoral architecture and increase the feeling of wellbeing. It can do so many benefits that many a times deep surgical intervention and tissue / teeth removal is prevented. We understand this need and our experts design the program accordingly to return back those lost years.
BOTOX
Botulinum Toxin/BOTOXA, is a naturally occurring protein. It is used to smooth wrinkles and facial lines to create a natural youthful look and to relax facial muscles in patients with teeth grinding.
Indications for Botox
Smoothing of facial wrinkles on the forehead, between the eyes (glabellar region), and around the corners of the eyes (crow's feet) and around the lips.
Jaw clenching /Teeth grinding:
Treatment of gummy smile
To relax facial muscles
Soften the appearance of square jaw line
Denture patients having trouble adjusting to new dentures
Orthodontic treatment where retaining of facial muscles is necessary
DERMAL FILLERS
As we age, our skin loses elasticity and moisture, resulting in loose skin and volume loss. Dermal fillers are injected under the skin. Dermal Fillers contain Hyaluronic Acid, a naturally occurring flexible substance present in human skin.
Indications for dermal fillers
Volumanise creases and folds in the face where there is loss of fat and collagen due to aging
Deeper nasolabial folds
Deeper mentalis folds
Aging lips which appear thin, and turning down the corners of the lips
High lip line cases
Asymmetrical lips around the mouth, lip augmentation
Cheek augmentation
Completing cosmetic dentistry cases by creating a beautiful, young-looking frame around the teeth
Unaesthetic marionette lines
...