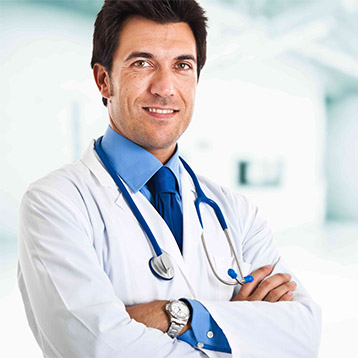 ABOUT CLINIC
Welcome to Sparsh Welcome to the favourite Clinic of Top Celebrities. We at Sparsh understand beauty & Anti Aging aspirations of every individual. Whether man or woman, young or old, everybody wants to look gorgeous. Sparsh has been providing unblemished beauty to most of the top celebrities for several years, creating it to be the preferential beauty destination internationally. With several years of practical experience, our Dentists, our Dermatologists, Cosmetic Surgeons and Stem Cell Experts understand what is suitable for your Skin and Smile then indulge to treat in best way. Several millions of people lives have been previously transformed by means of this distinct approach. We offer customized services in our clinics to all our patients. Walk in as an ordinary person and walk out as a gorgeous person where you can have effortless glow, gorgeous reflection and radiant beauty. We offer Cosmetology, Slimming, Advanced hair Regrowth, plastic surgery and laser dentistry at our clinic. At Sparsh, you can obtain a complete proficient makeover in you through internationally applauded cosmetologist and cosmetic dental surgeons.
The aesthetic clinic is created to assist both female and male patients who experience extreme hair fall, hair thinning, baldness and many other problems like people who worry about complications and ill effects produced by transplant surgery. The end-results of hair restoration and natural hair growth are eminent and wonderful in the world. Several thousands of our patients's including Celebrities hair has been grown naturally devoid of hassles and pain of surgery. At Sparsh, we have several years of experience in the field of cosmetology, dental surgery process, hair restoration and many more advanced treatments. The treatments are carried out by means of international experts who have earned professional degrees and training from various high tech institutions and universities from UK/US & Europe. Single session root-canals and laser dentistry with State of the art Methods of Providing Invisible Braces at Sparsh have made us outstanding in the field of cosmetic Dentistry.
Most Clients enjoy the State of the art Services which are non –surgical with minimal down time and available only at Sparsh. Today Sparsh clinic has a reputation of regenerating most of the affected tissues related to Cosmetology and Chronic disease's Like diabetes with absolutely no surgery taking it to a step further in regenerative Medicine. Now with Sparsh Clinic & its initiative Hair For Sure it's possible to Grow Hair . Its novel treatment for face can take away those years from your appearance by non surgical Antiaging Procedures. All these along with Stem Cell Procedures for Control of Diabetes, Halting and Treating Arthritis etc. which many experts visualise as a distant dream are achieved already by Sparsh. We welcome you to this life changing experience!